We're All We're Cracked Up To Be
Great Pecans and More Since 1950!
About Us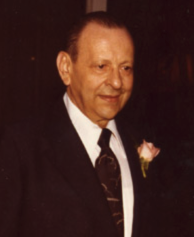 "In about 1950, my daddy, Leon Minsky, began our business by cracking pecans for the public. He had two machines that he cracked with and I helped him at night during my high school years. In September, 1978, my dad passed away and I took over the business. Since that time, we have built our two machines up to seven, including three shellers, and have grown tremendously.
We have built our business up mainly through word of mouth and excellent product. Minsky's prides itself in the quality and selection of products it puts out; we don't sell anything that is inferior. We've actually lost business because people will want to buy cheaper-priced pecans, but we won't do that. Why sell anything that's not any good? Everything Minsky's sells is one hundred percent fully guaranteed and is replacable; if it's not exactly the best pecan or product we replace it at our cost. That's why we've gained customers worldwide."